"A smile is the prettiest thing you can wear"
Beeckton Bunnies Childminding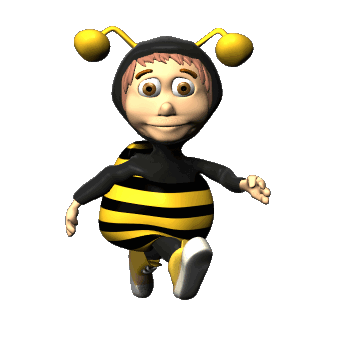 NCT organize two regular Newham social groups for pregnant women, new mums, dads, carers and babies.
Everyone is welcome to come and share a supportive cuppa and cake with new parents in the comfort of people's homes.
The first group is every Thursday playgroup/park met-ups and day trips for parents and kids.
The second group meet every 3rd Saturday of the month- 10-11am
.
For more info on this and other NCT events in Newham email: newham@nct.org.uk or contact Kelly on 07789953151.
Nursery Schools
in UK which apply Montessori educational methods are thriving and rising in number, a census carried out by the Montessori Schools Association (MSA) has revealed.
The results provide a snapshot of the state of Montessori education in 2013 and show a growing demand for information and awareness about the educational philosophy.
Quality is also high among Montessori settings. Of those that took part in the survey, 91 per cent were graded outstanding or good in their last Ofsted inspection.
More than 50 childminders are currently taking part in a pilot introductory course to Montessori that has been specially designed for childminders by Montessori Centre International (MCI), the training arm of the charity.
Government news:
2 year old funding announcement causes more concern
Created: 09 January 2014
The squeeze on nursery places is set to tighten as the Government opens up free childcare for thousands more 2-year-olds. Deputy Prime Minister Nick Clegg is widening the scheme to families earning less than £16,000 and receiving working tax credits, with a budget of £755m for 2014. This is expected to provide funding for around 40% of 2 year olds by September next year.
Mr Clegg hopes to double the number of 2-year-olds getting free nursery time, saying it will give more disadvantaged children the chance to start school on an equal footing with their peers.
But Fiona Onasanya, Labour's spokeswoman for children on Cambridgeshire County Council, said although increasing numbers of children entitled to free early years provision "can only be a good thing", it comes when there are huge cuts to other areas of children's services.
She said: "The Government is giving with one hand and taking away with the other. It's like removing someone's teeth and then asking them to chew.
"We are already struggling to meet the need for places for 3 and 4-year-olds and it is bound to be a real challenge to ensure high quality nursery provision in the right places for 2-year-olds as well."
The Pre-School Learning Alliance has raised concerns that the Government will continue to pay nurseries at the national average rate of £5.09 per hour to provide the childcare for increased number of disadvantaged two-year-olds.
Neil Leitch, Chief Executive, said: "We are extremely disappointed to see that there has been no increase in the average rate of funding announced last year, despite annual inflation of around three per cent and the fact that providers have repeatedly stated that this figure in no way reflects the true cost of the delivery of this provision.
"Alliance members are already facing enormous challenges. Many indicate that they are subsidising year-on-year increases in costs to enable them to continue to deliver the right kind of individual and specialist support to children in their care – particularly those with more complex needs.
"Quality provision simply cannot be provided on the cheap. It is unfair – and frankly, unfeasible – to expect providers to continue to absorb the additional costs associated with delivering quality care. If the government continues to provide an inadequate level of funding for this scheme, it is inevitable that we will continue to see a decline in the overall quality of early years provision in the long term."
Purnima Tanuku, National Day Nurseries Association chief executive raised similar concerns in a statement: "The announcement of a £755m funding pot for local authorities to deliver the next raft of two-year-old places must be passed on in full to the early years providers to ensure we have enough high quality places.
"Thanks to a more transparent system announced along with this funding, local authorities and childcare providers will be able to see how many two-year-olds in their catchment area are eligible for funded places.
"Ministers have recently been urging local authorities to pass on the free place funding in full and we would ask them to take notice and listen.
"NDNA's latest nursery survey showed the rates around 50 per cent of providers were receiving for a two-year-old place was less than the amount it cost to provide the care. In order for the system to be sustainable and provide quality early education and care, funding must meet costs.
Why Perfectionism is not good for girls?
Exclusive: The headmistress of Oxford High School for Girls is on a crusade to stamp out perfectionism among her pupils (and in the staff room). Here, she tells Radhika Sanghani why academia isn't as important as having a well-rounded character- read more here>>